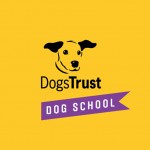 Campus Vets and Pets are delighted to be one of the venues for Dogs Trust Dog School Leeds.
Dogs Trust Dog School
Discover what you and your dog can achieve together and build a bond that lasts a lifetime!
At Dog School, there's no such thing as a 'bad dog'. We'll give expert advice and practical training to help you and your dog understand each other better. You'll see significant improvements and have fun along the way!
Have you just got a puppy and want to get off on the right foot?
Have you rescued a dog and need some help to change some problem behaviours?
Or do you have an adult or juvenile dog that has developed some bad habits that you want to resolve?
Whatever your situation, Dogs Trust Dog School have a class for every dog…
The team at Dogs Trust Dog School Leeds have a wealth of knowledge and experience and are all passionate about building and improving bonds between dogs and their owners. Classes are held in a calm and controlled environment where dogs can learn; whilst at the same time being fun and engaging to ensure the best experience possible.
Using positive, kind and scientifically proved methods, classes are held on the following days:
Tuesdays: 16.45 Adult, 18.00 Adult and 19.15 Puppy
Saturdays 13.00 Adult, 14.15 Juvenile and 15.30 Puppy
How to book/Contact Dogs Trust Dog School Leeds
For class availability please contact Dogs Trust Dog School Leeds on 0113 281 4941 / leedsdogschool@dogstrust.org.uk
Further information on Dogs Trust Dog School can be found below:
Dogstrustdogschool.org.uk / @Dogschoolleeds (Twitter) / @DogsTrustDogSchool (Facebook)
Registered Charity Number: 227523 & SC037843
Keep in touch
Enter your email address below to receive new and offers on dog training services.