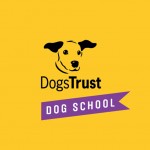 Campus Vets and Pets are delighted to be one of the venues for Dogs Trust Dog School Leeds.
Dogs Trust Dog School
Discover what you and your dog can achieve together and build a bond that lasts a lifetime!
Dogs Trust Dog School's experienced trainers provide high quality, welfare friendly advice on dog training and behaviour during our fun, educational classes.
Dogs Trust Dog School is a national network of experienced trainers providing fun, educational courses for all dog owners based on up-to-date scientific research. The classes give owners and dogs the foundations they need to develop a strong bond, cope with everyday domestic life and avoid some of the common pitfalls which lead to behaviour problems.
On our website you'll find lots of hints and tips about dog training and behaviour – you will also be able to find your nearest Dog School and get in touch with your local team for expert guidance on training your dog and understanding his or her behaviour. If you want to make the most of your relationship with your four-legged friend, Dogs Trust Dog School can help.
Classes are held at Campus Vets and Pets on the following days:
Tuesdays: 5pm, 6pm, 7pm
Saturdays: 1pm, 2pm, 3pm
Classes offered are:
Puppy: age one week from 2nd vaccination to 18 weeks when starting classes. Please get in contact as soon as you get your puppy as classes book up quickly.
Adolescent: 18 weeks to 18 months
Adults: 18 months +
Class times will vary so please contact us to find out what age group will be running at what times.
To book complete an online enquiry form through the website, email us on leedsdogschool@dogstrust.org.uk or call us on 01132 814941 / 01132 814933.
We look forward to meeting you and your dog!
Registered Charity Number: 227523 & SC037843