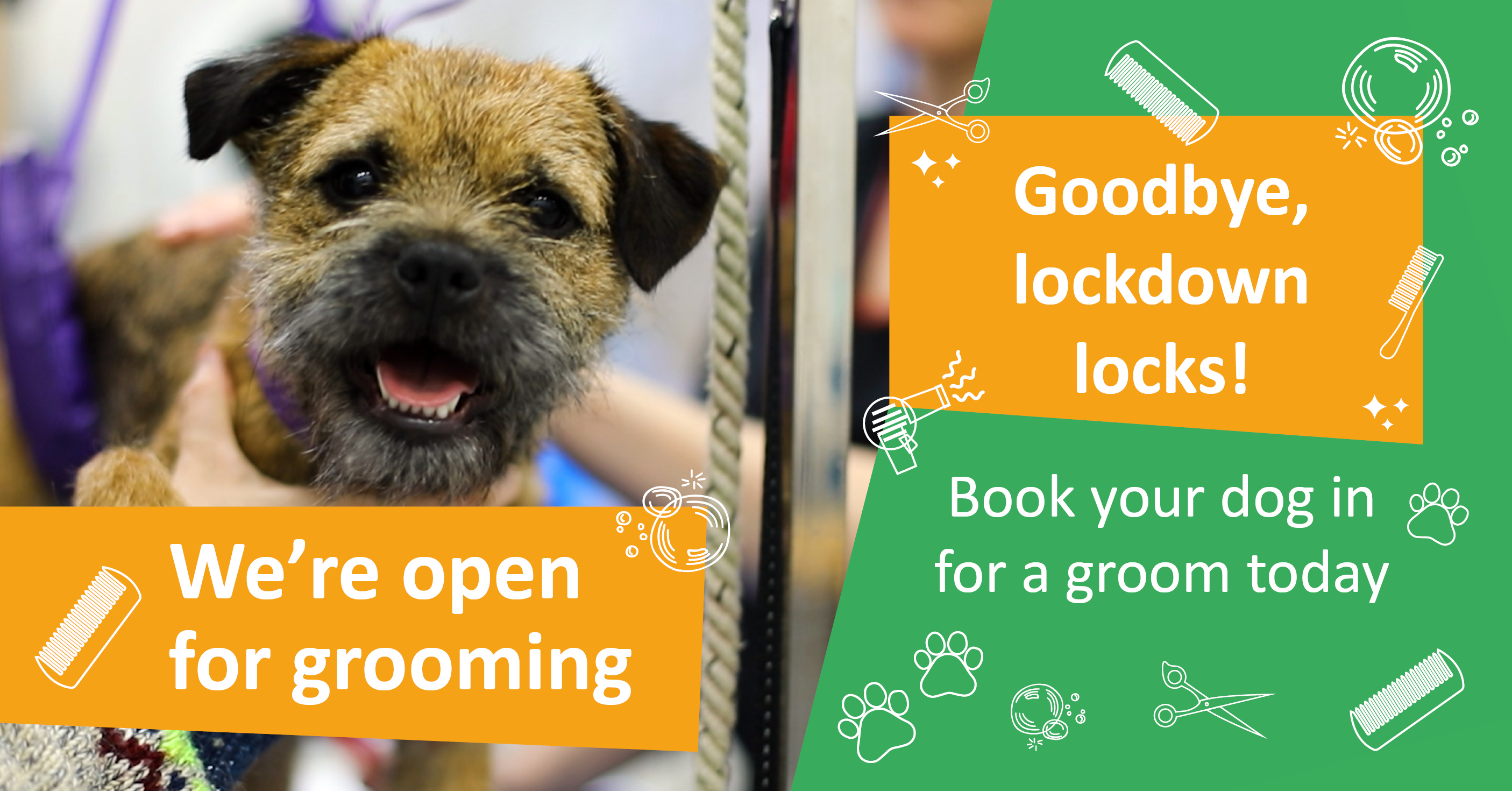 Dog Grooming Services
Call us on 01480 422 060, Monday to Friday (8.30am-4.30pm) to make an appointment. Please note all calls to our Leeds Grooming Parlour are currently being booked via our main office in Cambridgeshire.
Our professional, state-of-the-art, dog grooming salon is now open for appointments.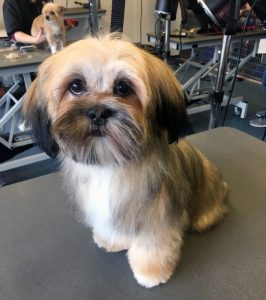 We recognise how important our pets are to us all, and we strive to ensure their visit is as positive and as relaxing as it can be. If your dog is nervous of the grooming environment and you would prefer to bring your dog in to meet us prior to its appointment, we are more than happy for you to do this, please call us and we can arrange a mutually convenient time to visit.
"I'd just like to say a huge thank you to the team for cutting Holly so beautifully today……Knowing that she wagged her tail all the time whilst being groomed proved to me she was a really happy girl… See you for our next visit x"
Treatments
On arrival at the salon, we will chat through your dog's history, their likes/dislikes and discuss what grooming procedures you would like to be carried out on your dog. It is extremely important to us that your dog is groomed in a way you would like it. Whether you wish to have your dog groomed to breed standards or in a different way that is more suited to your taste and lifestyle we are very happy to do so.
Opening hours
We work on a morning and afternoon appointment system. You will be asked to either bring your dog in at 9am and collect at 12pm, or drop them off at 1pm and collect at 4pm.
However, if you are unable to collect your dog at 12pm or wish to drop them off for an afternoon session before 1pm, this is often possible, please discuss this with us at the time of booking.
Pricing
We offer affordable dog grooming to people from all around the local area. Prices are dependent on the size of your dog, coat type/condition and the grooming required; price indications are listed below:
| Size | Bath & tidy | Full groom (clip) | Full groom (strip) |
| --- | --- | --- | --- |
| Puppy "intro" | from £11 | N/A | N/A |
| Small | from £13 | from £22 | Free |
| Medium | from £16 | from £25 | Free |
| Large | from £23 | from £30 | Free |
| Giant | from £35 | from £40 | from £45 |
| Extras | Price |
| --- | --- |
| Nails only (pedicure) | £5 |
Breed examples:
Small dog: Toy Poodle, Lhasa Apso
Medium dog: West Highland White Terrier, Cocker Spaniel, Border Collie
Large dog: Standard Poodle, Golden Retriever
Giant breed: Newfoundland, St Bernard
Grooming Team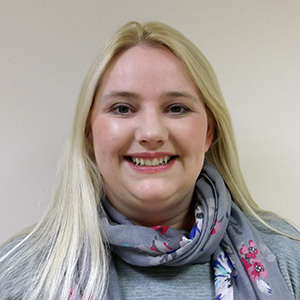 Michelle Saunders
Dog Grooming and Practical Skills Trainer
Michelle is a qualified dog groomer with over 25 years of experience. Michelle has two rescue cats and five rescue dogs – a deaf whippet x staffie, a border collie, a jack russell and two standard poodles. Dog grooming very much runs in Michelle's family as her daughter won reserve young groomer of the year at Crufts in 2014. In her spare time Michelle attends grooming competitions across the UK and attends regular seminars to ensure her skills and knowledge are always up to date.
Services
Bath and tidy
Bath
Nail clipping
Brushing
*Plus a feet and face trim.
Full groom
Bath
Nail clipping
Ear trimming
De-matting and clipping or hand stripping.
Puppy introduction
Get your puppy used to strangers and the world of grooming with our introductory bath and tidy treatment.
Looking to train as a dog groomer in Leeds?We offer City & Guilds Level 2 & 3 Dog Grooming Courses. Find out more…
What our customers say about us: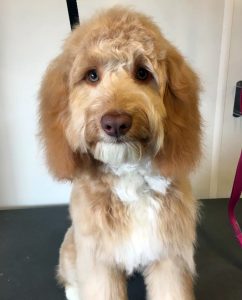 "Thank you for grooming Poppy today. She looks and smells lovely. It was our first visit and we were made to feel very welcome."
"These people are highly recommended. The training staff are professional and treat the animals well this is 3rd time I have visited and they are excellent."
"Wow what an amazing job you've done with her. She not only looks fantastic she smells Devine. We will be recommending you to all our friends. Many thanks once again."
"Would highly recommend! The staff are lovely, all very pleasant and friendly. Thanks again."