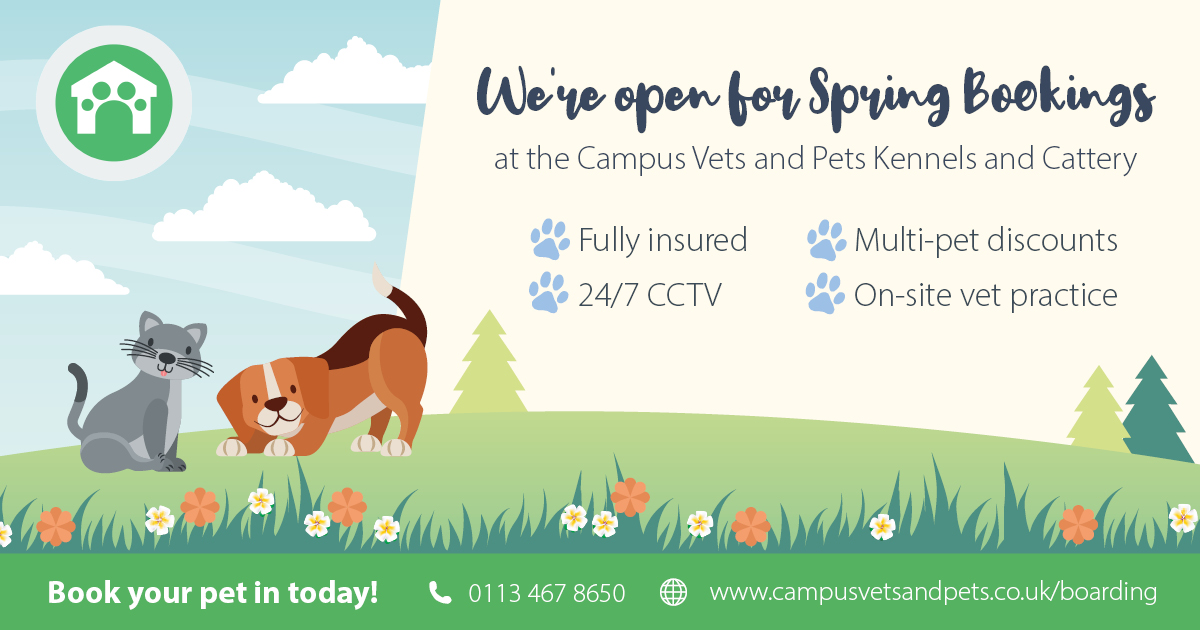 Boarding Kennels and Cattery
We are delighted to announce that our boarding kennels and cattery is now open!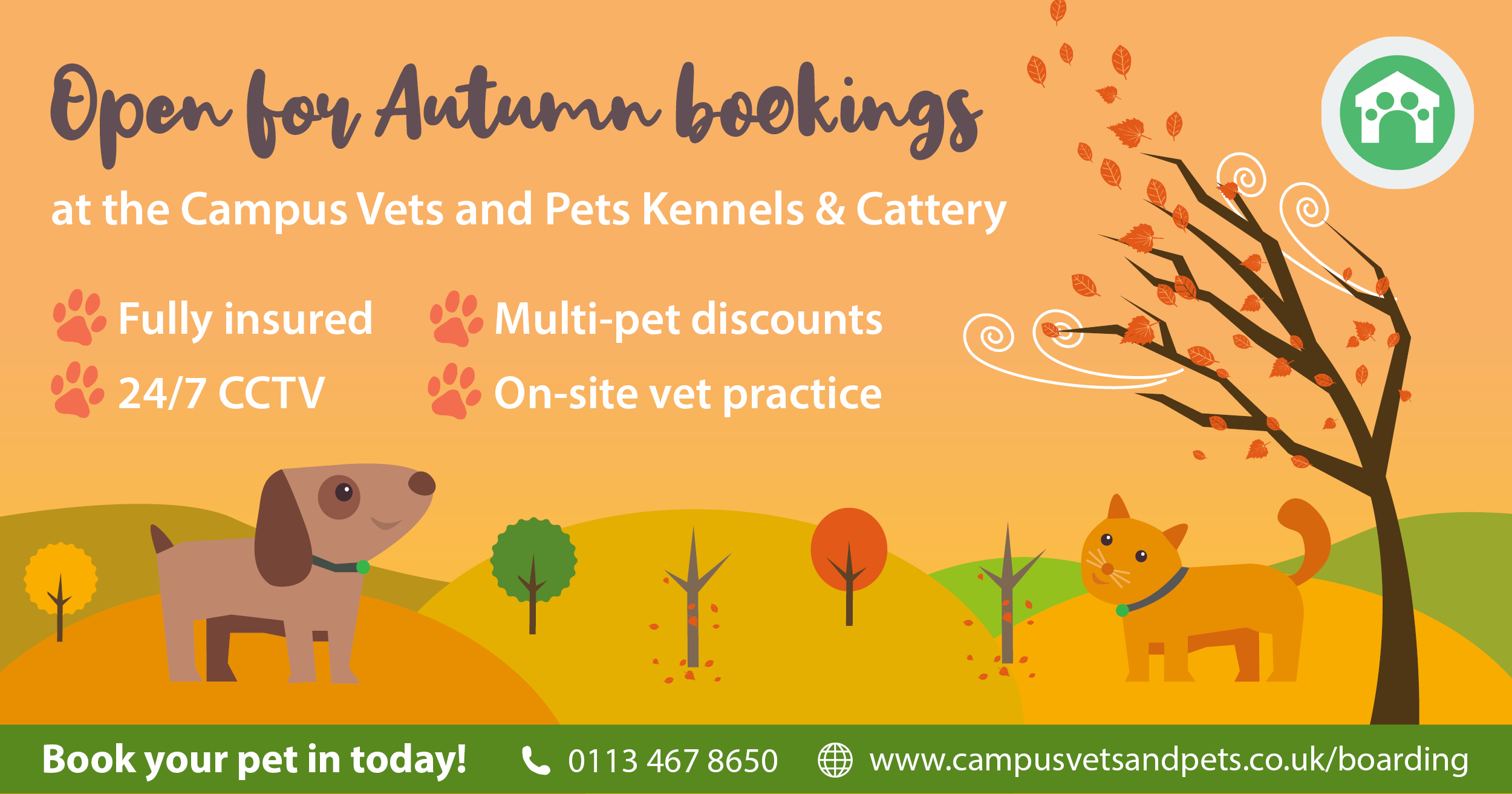 Pricing (with effect from 1st October 2019)
Prices are based on a daily rate inclusive of arrival and departure day.
Prices listed below are based on an individual kennel/cat pen i.e. up to 4 dogs sharing a kennel or up to 2 cats sharing a cat pen. Giant breed prices are based on 1 dog per kennel.
Please note a 50% deposit is required to secure bookings. 
| Number of dogs | Small breeds | Medium-large breeds | Giant breeds |
| --- | --- | --- | --- |
| 1 dog | £19 | £22 | £30 |
| 2 dogs | £35 | £40 | £60 |
| 3 dogs | £51 | £58 | £90 |
| 4 dogs | £67 | £76 | £120 |
Breed examples:
Small breed: Chihuahua, Yorkshire Terrier
Medium-large breed: Cocker Spaniel, Border Collie, Standard Poodle, Golden Retriever
Giant breed: Newfoundland, St Bernard
| Number of cats | Full price |
| --- | --- |
| 1 cat | £12 |
| 2 cats | £18 |
Boarding fees are double on Christmas Day, Boxing Day and New Year's Day.
Please note £5 per day will be added for administering topical and oral medication. Injectable medication will be at the Manager's discretion.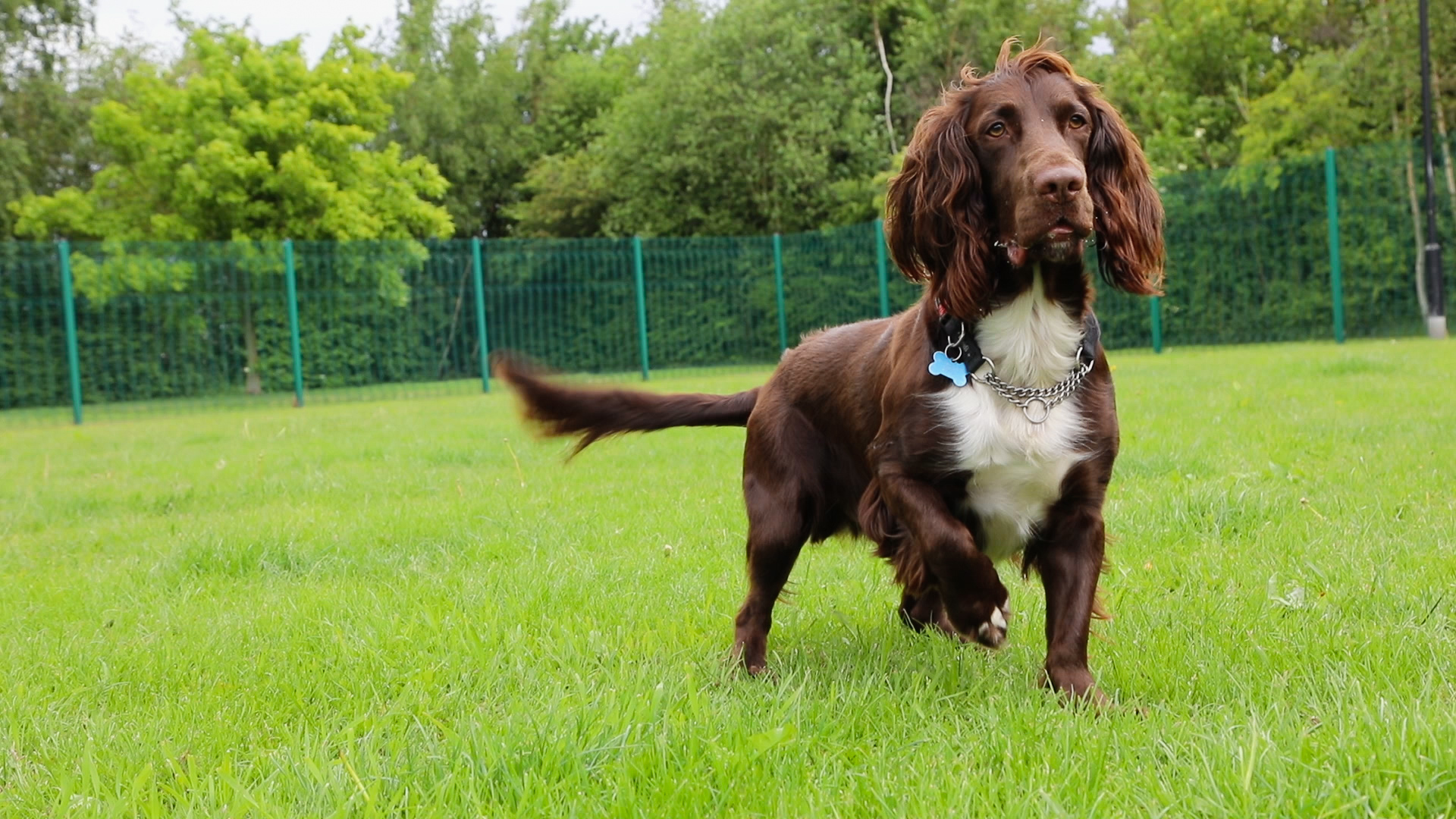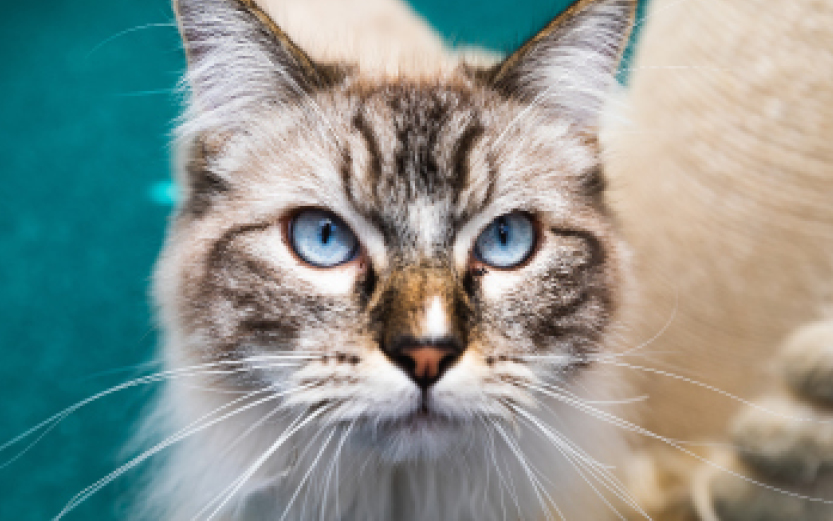 It is really important to us that your dog or cat has a relaxed and enjoyable time during their stay at Campus Vets and Pets. As animal lovers and owners ourselves, we know what an important decision choosing where to board your pet is. We hope to make it a little easier by giving you that much needed reassurance that your dog or cat will be looked after in the way we would want someone to look after our own pets.
Our pet boarding facilities are fully insured and open all year round with CCTV security and a veterinary practice on site.
Opening hours
We are open for drop off and collection between 8.30am and 6pm, seven days a week. If you would like to visit our kennels or cattery before booking your pet in to stay with us, please contact us to arrange a mutually convenient time. This will give you the opportunity to see where your pet will stay, meet our team and ask any questions that you may have.
On arrival
We want to ensure that we get to know your pet; their habits, quirks, likes and dislikes to make sure their stay with us is as relaxed as possible. On arrival we will give your pet a quick health check and complete all the necessary paperwork to ensure we have all the important information during their stay with us, such as your contact details and your pet's usual food and daily routine.
Whilst bedding and food are provided, if you wish to bring your pet's own bed, a favourite toy or their usual food/treats, we will ensure they are taken during the admission process. If you raw feed your pet, we have a freezer in which to store this, we just please ask that you bring the food along bagged up in portions and labelled as much as possible.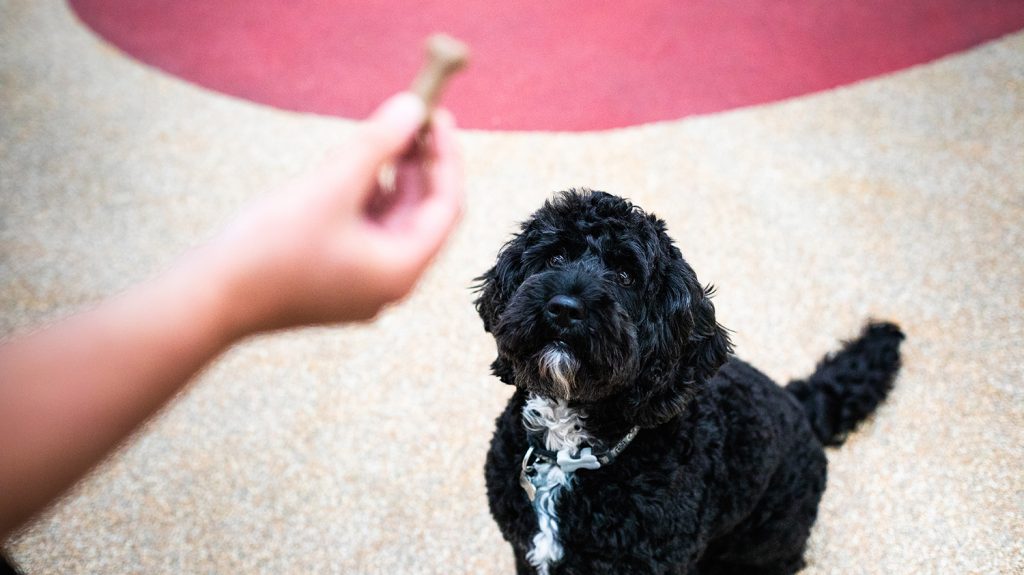 Multi-pet discounts and long term stays
We offer discounts on multiple dogs, or multiple cats, from the same family. Normally the maximum number sharing a kennel/cat pen is two, however we do have two adjoining double kennels which can house up to four dogs; these luxury dog kennels can be booked subject to availability.
We offer a 10% discount on all days beyond a 30 day period.
Vaccinations and medications
An up-to-date vaccination card must be brought along for all animals coming into the boarding kennels/cattery. All dogs should be vaccinated against Kennel Cough at least two weeks before boarding.
If your pet is on any medication, please ensure that you bring enough for the full stay, preferably with a little extra to cover any emergencies such as an unexpected delay in your return from holiday. We will discuss any medication requirements on admission, ensuring we know exactly what your pet needs and when. If you have any questions or concerns about any specific medical needs that you would like to discuss with us before your pet's stay please feel free to call us to discuss.
We recommend that all animals are up-to-date with their flea treatment and are wormed prior to boarding. No pets suffering from any contagious or infectious disease will be accepted.
Dog Boarding Kennels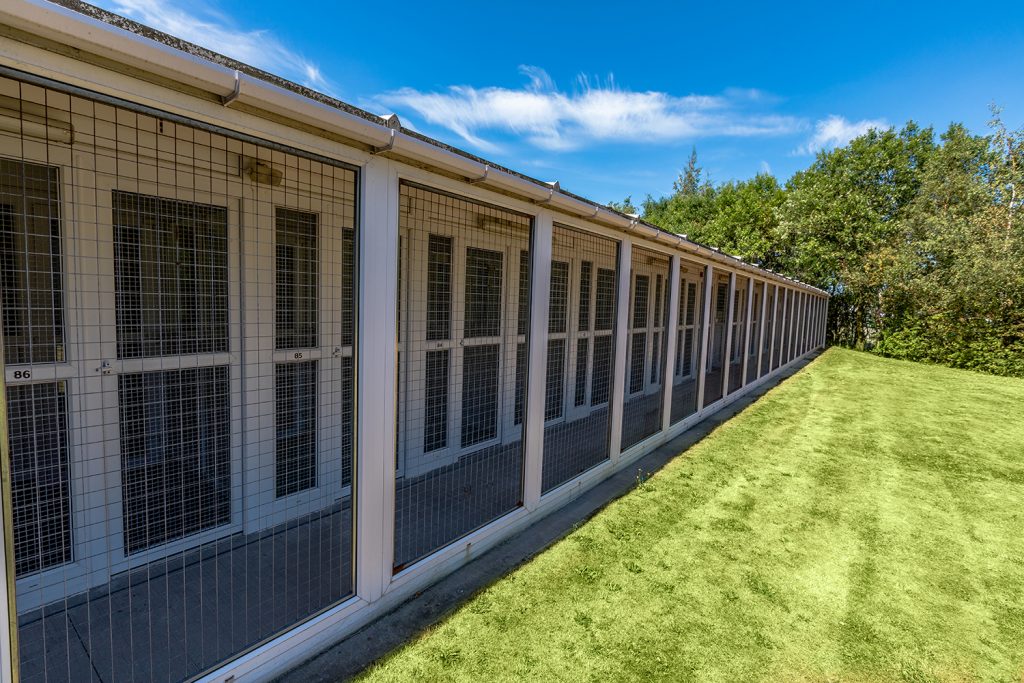 All breeds are welcome. Our modern dog apartments have been specifically designed with your dog in mind. The indoor compartments have individual heating and floor to ceiling windows to let light in with an internal hatch leading to a fully ventilated day area.
Each dog will undertake suitable exercise activities each day. On site we have a fully enclosed exercise area where your dog can spend some time off lead with a member of staff, playing and interacting with their carer. In addition, we also have a nature trail where your dog will get to explore the site on lead. Each dog will have the opportunity to experience both of these areas.
We will tailor exercise to your dog's specific requirements, for example an elderly dog may be happy to have a fuss and gentle stroll, whereas a younger dog may need to play and burn off a little more energy.
Dogs from individual dog kennels are never mixed. Dogs from the same family home may share accommodation; usually the maximum number sharing is two, however we do have two adjoining large dog kennels which can house up to four dogs; these kennels can be booked subject to availability.
Please note we offer doggy day care at the same price as boarding.
Why not add a groom to your stay? Depending on availability it may be possible to arrange for your dog to be groomed during their stay with us. Please enquire about availability at the time of booking.
Cat Boarding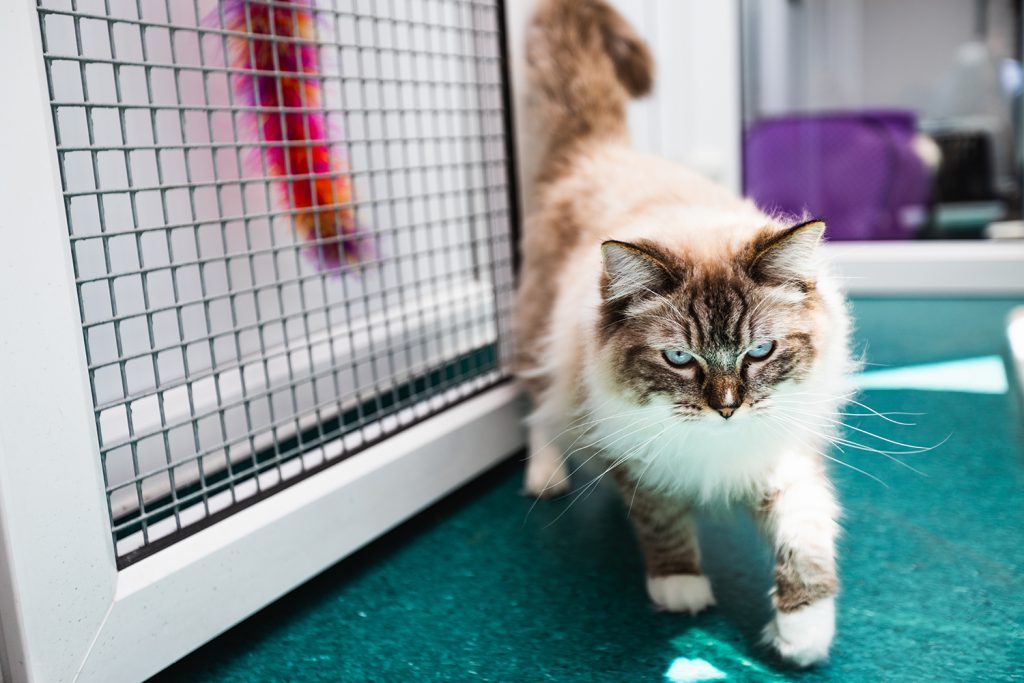 Our luxury cattery provides a safe and relaxing environment for your cat during their stay at Campus Vets and Pets. Located away from the dogs, the cat kennels are fully heated and insulated with each cat having their own cosy sleeping compartment, bed, litter tray and secure day area. During their stay, your cat will receive individual care and attention with lots of cuddles and fuss if they enjoy it.
Please ensure you bring your cat in a secure cat carrier on arrival to ensure they are safe until they are settled into their holiday accommodation.
Leave your details below to keep up-to-date with news on our boarding kennels and cattery.
T&Cs for return of deposits for cancellations:
Less than 14 days notice – no refund
14-28 days notice – refund of 50% of the deposit
More than 28 days notice – full refund
Keep in touch
Enter your email address below to receive news and offers on our animal boarding services.

Location
Campus Vets and Pets Boarding Kennels and cattery is located just off of junction 28 of the M62 with free onsite parking. it is easily commutable from the surrounding area, being approximately 10 minutes' drive from Morley or Batley, 15 minutes from Wakefield and Dewsbury, and 20 minutes' drive away from Leeds and Pontefract.
CAW Publishing Ltd/Campus Vets and Pets. Licence number 15/00419/COMM/18